Standing Committee on Public Accounts
Under Standing Rule 93, all reports to the House of the Auditor General, all Public Accounts, and all annual reports of government departments, provincial agencies, boards and commissions stand permanently referred to the Public Accounts Committee.
The Committee reviews the report of the Auditor General and the revenue and expenditures of each government department for the prior fiscal year. The Auditor General and senior officials from each department appear before the Committee. The Committee also reviews the annual reports, financial statements and operations of the various Crown agencies, and calls senior corporate executives before it to answer questions.
The Public Accounts Committee is the only committee chaired by a Member of the Official Opposition.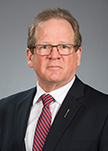 Liberal Party

Victoria - La Vallée

Progressive Conservative Party

Gagetown - Petitcodiac
Recent Meetings
Meeting Date
Media

September 22, 2023

Webcast




September 21, 2023

Webcast




September 20, 2023

Webcast




September 19, 2023

Webcast




September 8, 2023

Webcast




September 7, 2023

Webcast




September 6, 2023

Webcast




September 5, 2023

Webcast




July 13, 2023

March 2, 2023

Webcast



Select Committees
Past Select Committees